Stand-alone cooling solutions
For pharmaceuticals, perishable goods or technical equipment
Our solar-powered refrigerated containers are ideal as self-sufficient solutions for medicine, perishable goods or technical equipment. Our systems are in use 24/7 and have been developed especially for operation at high ambient temperatures of up to 52°C. All applications are supplied exclusively with photovoltaic and wind generators. Through the integration of special energy storage systems, the cooling of the solar-powered refrigerated container remains active even without sunshine thus the stored goods or products remain cool or frozen.
The solar refrigerated containers have outer walls made of steel and an internal special thermal insulation system (insulation with double coating in a food-safe surface) for an extra low heat transfer coefficient. Due to their shape, the containers can easily be transported by ship or helicopter and can therefore be placed flexibly. Our solar-powered refrigerated containers are used worldwide. Are you interested in our innovative cooling solutions? Contact us today!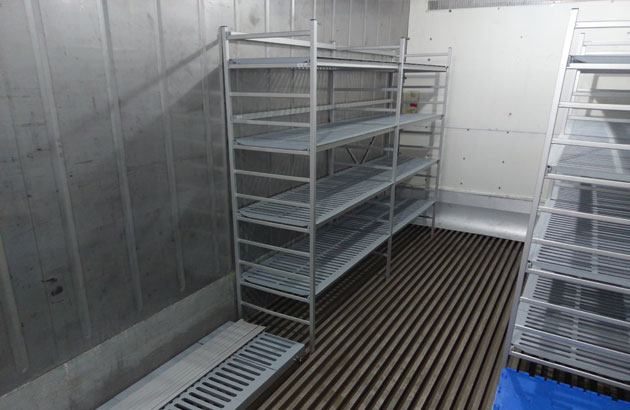 Innovative refrigerated containers
The components of our solar refrigerated containers
40 Foot High Cube Reefer Container
Shady, high-quality photovoltaic modules mounted on containers
Separate energy container with integrated air conditioning system for long service life of inverters and batteries
Outer walls made of steel, self-supporting
Inside stainless steel and aluminum for easy cleaning or with powder coating
Internal capacity 65 m³
Aluminum T-floor for good cold air distribution
Goods sluices for low cold losses during storage and retrieval
Strip curtains for subdivision into different temperature zones
Water filtration with UV sterilization and pressure increase for cleaning and process water
Food-safe storage systems such as shelves, large containers or roller containers
Stainless steel work tables for hygienic order picking of foodstuffs
Lighting and sockets in damp room design
Exterior lighting
Indoor and outdoor surveillance cameras
Automatic defrost for heat exchangers with condensate drain to the outside
Temperature, humidity and air exchange adjustable
Data recorder for seamless tracking of the cold chain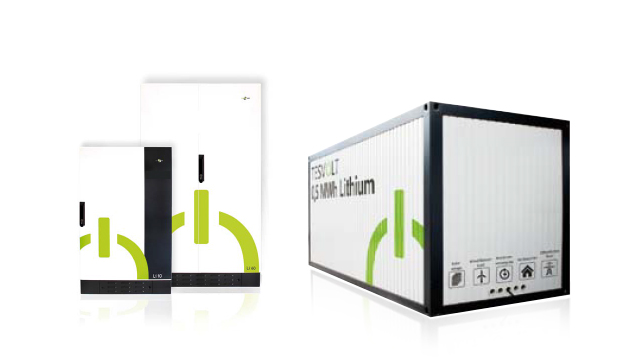 Areas of application
Versatile cooling solutions
Cold storage of medicine or vaccines in remote areas
Storage of perishable goods to support the cooling
Freezing or deep-freezing of vegetables, fruit, meat, seafood, etc
Cooling of telecommunications equipment
Mobile systems for disaster relief and humanitarian aid
Integration of cold stores into existing infrastructures, e.g. hospitals
For restaurants, chemical industry, hotels, agriculture, etc.
Versions of our cooling solutions
Different sizes for individual requirements
| Version | Cooling capacity | Hold Cold |
| --- | --- | --- |
| EK Cool Power 1 | 1300 kg | 40t |
| EK Cool Power 3 | 3900 kg | 120t |
| EK Cool Power 5 | 6500 kg | 200t |
| EK Cool Power 10 | 13000 kg | 400t |
Do you have any questions about our concepts?
Then send us a message

We would be pleased to work out an individual solution together with you. Our mission is to make sustainable energy accessible to everyone. We always work solution-oriented and provide you with innovative solutions from environmentally friendly and renewable energy sources. Our portfolio ranges from the construction of individual energy supply systems and repowering of existing plants to complex off-grid farm solutions in Africa. You can benefit from the enormous savings potential and contribute to the energy revolution. We look forward to implementing our energy concepts together with you!