Photovoltaic systems for agricultural businesses
"Since I have been using a power storage device, I have been operating my photovoltaic system more economically. In addition, I am more independent of the grid and save a lot of electricity costs".
Farmers and commercial enterprises usually use photovoltaic systems. But electricity storage systems are becoming more interesting for them. The concepts are as individual as the companies themselves. Milking operations have a high demand for electricity, especially in the morning and evening. In addition, the electricity cannot have a blackout and the cows cannot wait. In order to increase their own consumption and at the same time provide emergency power, a battery storage is a good option. Talk to us about your individual photovoltaic system for your farm!
Dairy farmers are early risers. When they drive their cows into the milking parlor around six o'clock, it is usually still gloomy and cloudy. In the evening, when the animals are fed up and come out of the pasture, the sun is already leaning towards the horizon. The large photovoltaic systems on the roofs of the milking farms must therefore feed the electricity to a large extent, because the high consumption due to milking and heating the milk is largely outside the sun. Unless you have an electricity storage unit.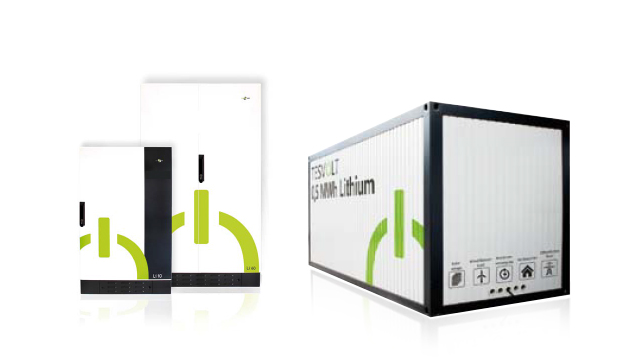 Advantages of a photovoltaic system in agriculture
Reliable power supply and protection of the milking system are only the essential advantages of a photovoltaic system for agriculture. We would be happy to explain the advantages to you based on a milk-producing farm with 200 cows: In order to ensure that the milk of the cows is constantly cooled and does not spoil in case of a power failure, the farm wanted to buy an emergency power supply. Thus far this meant purchasing a PTO generator that could be taken out of the barn in an emergency and operated with the tractor. The farmer decided on a more modern solution: the new storage system is programmed in such a way that enough power is always retained for emergency operation.
In daily use, it avoids the use of mains power by supplying the farm with electricity after charging in the noon hours during milking in the evening, thought the night and even during milking in the morning. In the installer's opinion, the concept is economically profitable through own consumption in combination with savings on the emergency power generator. In addition, it offers the company more security. Safety is also decisive for other farmers. Imagine the costs that would arise if the ventilation in a chicken coop failed and the animals suffocated or if the heating lamps for newborn piglets do not work. Benefit from our concepts and a photovoltaic system for your farm:
Reliable electricity

Secured existence

Electricity produced during the day can be consumed in the evening and at night

Less feeding into the grid

Safe power supply

Emergency power at any time and immediately

More economical operation

High electricity cost savings
Advantages of our lithium energy storage systems:
To increase the proportion of own electricity in connection with photovoltaics and to optimize the running times of CHP units.
Optimization of own consumption through load management
Peak load reduction with defined current consumption
Provision of emergency power in the event of a power failure and thus
Reduction of insurance costs and default risk
Reduction of electricity costs to 0.10-0.15 € / kWh in connection with a new photovoltaic system
New photovoltaic plants built from 2013 onwards to be used more economically
Coordinated complete system including photovoltaic system from a single source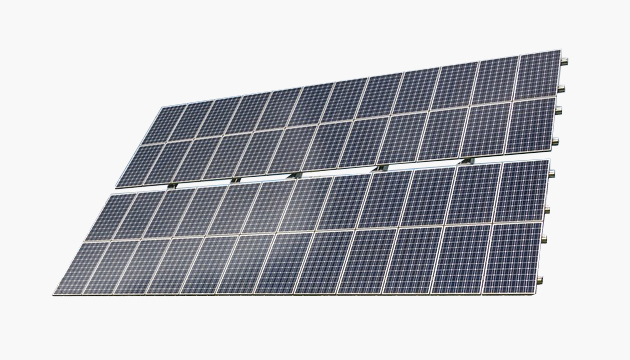 Optimize your agricultural business with photovoltaics
Since the agricultural sector needs large amount of energy, an economic feasibility study with identification of savings potentials with this technology is important. Our systems are compatible with photovoltaic, biogas and wind power plant, CHP plants, as well as hydroelectric power stations and ensure improved efficiency. In addition, our storage systems can be used anywhere and are modularly expandable, designed and certified by TÜV Rheinland. Plan your photovoltaic system with us, including a suitable power storage unit, and digitize your agricultural operation. You can also benefit from our photovoltaic systems for car dealerships, haulage companies and single or multi-family houses or support the energy revolution by renting out your roof area. We look forward to hearing from you.
Do you have any questions?
Just write us a message
Based on this information, we can make you an offer for a long-term or advanced lease payment, completely free of charge and without obligations. In addition to our roof surface rental model, discover photovoltaic systems for your single or multi-family home, photovoltaics in agriculture and photovoltaics for haulage companies or car dealerships. Renting roof surfaces has never been easier or more profitable: we look forward to hearing from you!