Off-grid farm solutions
Clever island solutions from renewable energies
Especially for locations that are not connected to a normal infrastructure, we offer our innovative off-grid farm solutions. On continents such as Asia and Africa, we provide energy and water supplies based on sustainable energies. We develop full solutions, from an initial assessment of the current situation, through partial solutions, e.g. for the use of solar well pumps, to the complete planning and implementation of energy and water supply for farms with a useful area of 1 to 500 hectares. Are you interested in our off-grid systems? Contact us today!
Efficient off-grid farm solutions
Advantages of our innovative systems
Our off-grid photovoltaic solutions increase yield during harvest and help local farms to generate higher incomes. By installing our innovative systems, we create a substantial independence of raw material prices and thus create long-term chances for local people.
Versatile island solutions – Applications of the Off-Grid solutions
Water pumping systems and irrigation
Drinking water treatment and supply
Desalination plants
Grain drying plants, silos and fodder mixing plants
Further advantages for the farm owner when using solar energy:
Diversification of the source of income with potential marketing of electricity
Improved ability to install high-quality, shadow-resistant plants for new markets
Marketing opportunity for a sustainability-conscious audience
Ability to maintain crop production due to the permanent resources available
Enable nutrient and land renewal of degraded land
Solar does not need to be installed on current or planned farmland
The common location of solar and plant systems can be designed to optimize both electricity and food production.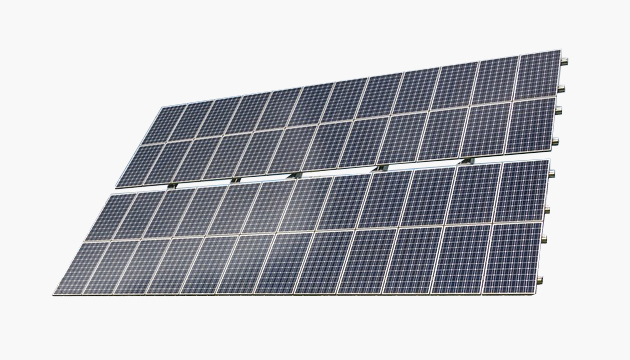 Large selection of special solutions
Innovative concepts for many applications
In addition to our off-grid farm solutions, you will find further innovative special solutions in our portfolio. In addition to the installation of photovoltaic systems, our experts also take care of the repowering of existing systems and developed solar-powered refrigerated containers in all versions. Be assured by our expertise and our innovative energy concepts and help us make the world a more sustainable place.
Do you have any questions about our concepts?
Then write us a message
We would be pleased to work out an individual solution together with you. Our mission is to make sustainable energy accessible to everyone. We always work solution-oriented and provide you with innovative solutions from environmentally friendly and renewable energy sources. Our portfolio ranges from the construction of individual energy supply systems to complex off-grid farm solutions in Africa. You can benefit from the enormous savings potential and contribute to the energy revolution. We look forward to implementing our energy concepts together with you!